Most people are unsure about money...
- Does thinking about money leave you exhausted?
- Do the words budgeting, insurance, and investing feel like they belong in someone else's world? Does just reading those words give you anxiety?
- Are you unsure of how to align your values with your money?You can own your power with money and cultivate money systems that support you to live into your heart's desires!
Join Bosque Money Community Coaching!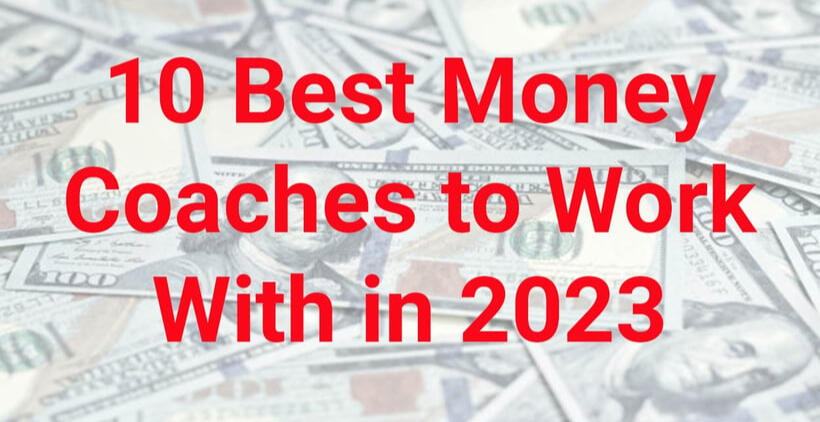 Are you someone who listens to personal finance podcasts and wants to have more support in managing your finances?Have you figured out a few areas when it comes to money and want the people you surround yourself with to guide you towards the next level?Do you identify as BIPOC or hold a historically oppressed identity and seek spaces that honor your heritage while setting you up for success in the here and now? Are having these spaces important for you as a female, women-owned, femme entrepreneur?Join Bosque (bohs-kay) Money community coaching for:
- A supportive community because as the African proverb says, if you want to go far, go together.
- A gentle, consistent, and thoughtful program that will guide you through all aspects of your money life.
- Accountability to support you as you up-level your money outlook for yourself, your loved ones, and your community.
- Easy to use guides and resources for cash flow, insurance, investing and more.Join the waitlist for Bosque Money community coaching
What is Bosque Money?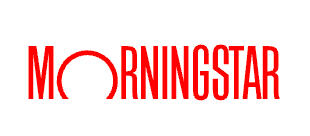 How does it work?
Community Sessions: Meet with others in your cohort eleven times over six months. We meet weekly for the first six weeks, and then every fourth week. Spring session dates will be shared soon!Community Hours: Every month I'll host an additional drop-in "Ask Me Anything" meeting. We can review resources in The Grove, our private resource center, or any other questions you might have.The Grove: In this online space you'll find all the technical resources you'll need to up-level your finances. This is also how we'll stay in touch in between sessions.Grove Box: This artisanal carved wooden box is a physical reminder of your Bosque Money community. Some participants have made it into an altar, others have used it to stash away bills/documents they need to address once the time is right.One-to-One Working Session: Are you feeling stuck or have something you don't want to share with the larger group? As part of Bosque Money you'll have the opportunity to set a private 30 min coaching session to go over the specifics of your situation.
Questions? Reach out to diana@allthecolors.net or watch a recorded Bosque Money Q&A session.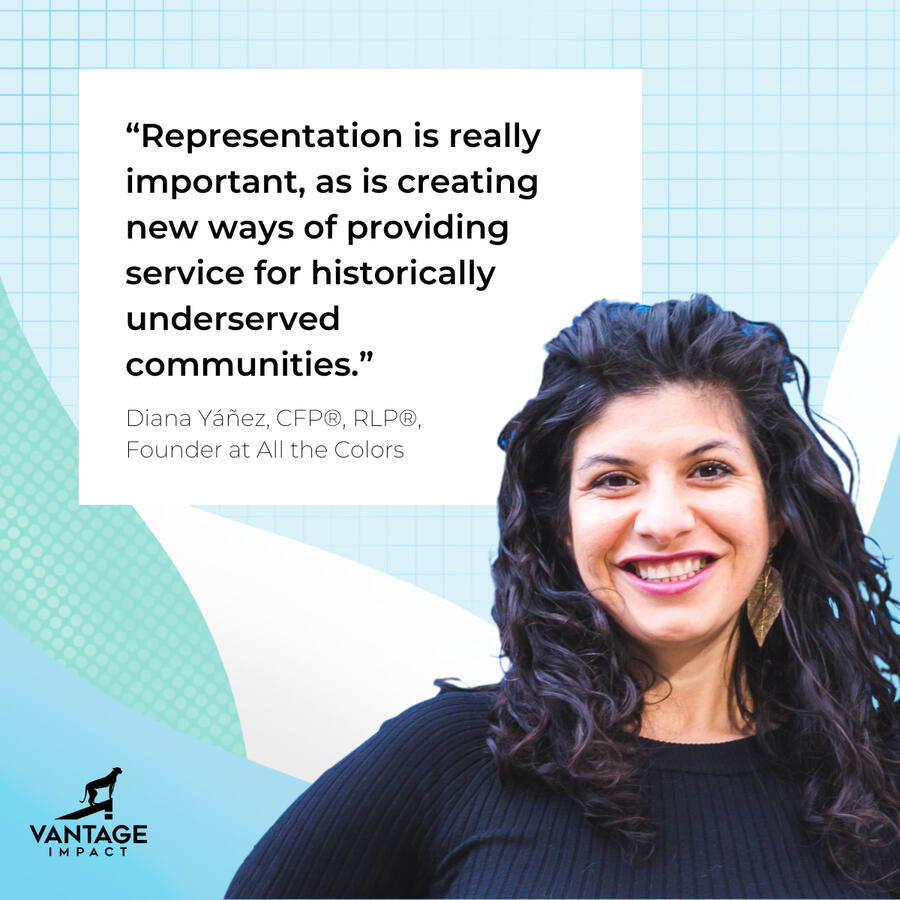 Your Personal Money Guide
Hi, my name is Diana Yáñez and I know what it feels like to be turned off and confused by money. I especially know the pain of feeling like I have to choose between integrity with my beliefs and doing well financially.My interest in personal finance led me to become a CERTIFIED FINANCIAL PLANNER™. Even then giving people technical information on what to do was not enough. This led to becoming a Registered Life Planner™, enhancing my facilitation skills with Compassionate Inquiry© training and developing this community coaching program.Want to learn more about how many careers it took to find my calling? You can read my full bio and learn about my career testing years.
Wondering Whether this is Right for You?
This is not your typical financial literacy program. We go deeper into why you do what you do and we talk about the systems we grew up with (both good and bad). Here's a list of common objections:I'm scared of talking with others about money!
This makes so much sense! Money can be a huge taboo in our culture. You get to share ONLY what you feel comfortable sharing. You'll quickly realize that you're not alone in any of your questions.Couldn't I just do this on my own?
Of course! Thing is, for a lot of self-paced money empowerment courses only about 5-10% of people actually go through with the video series, book, etc. Why do it alone when you can join a community? Plus, whenever you have questions you'll have The Grove where you can reach out to me and other participants.I've tried working on money before and I just can't stick to it!
Depending on your personality or what messages you heard about money growing up - it may feel like this world isn't for you. But it is! You can own your power with money. By joining a community it is so much easier to stay with it because we naturally want to cheer each other on.How much time will this take?
About two hours a week when we have community sessions, and it'll depend on you in between sessions. Joining others on this money empowerment journey will make learning new skills a lot more fun! Even when it comes to budgeting and investing.Do I have to do this?? I get nauseous even hearing the word 401(k)...
I get it! I've heard so many people say money is just not for them, but I'm here to tell you that you have what it takes to feel confident in your money decisions. Bosque Money is gentle, nourishing, and fun. And by signing up you'll get a journal, coloring pencils, intention paper, and a beautiful engraved box - key ingredients for self-inquiry and growth!
What Past Participants are Saying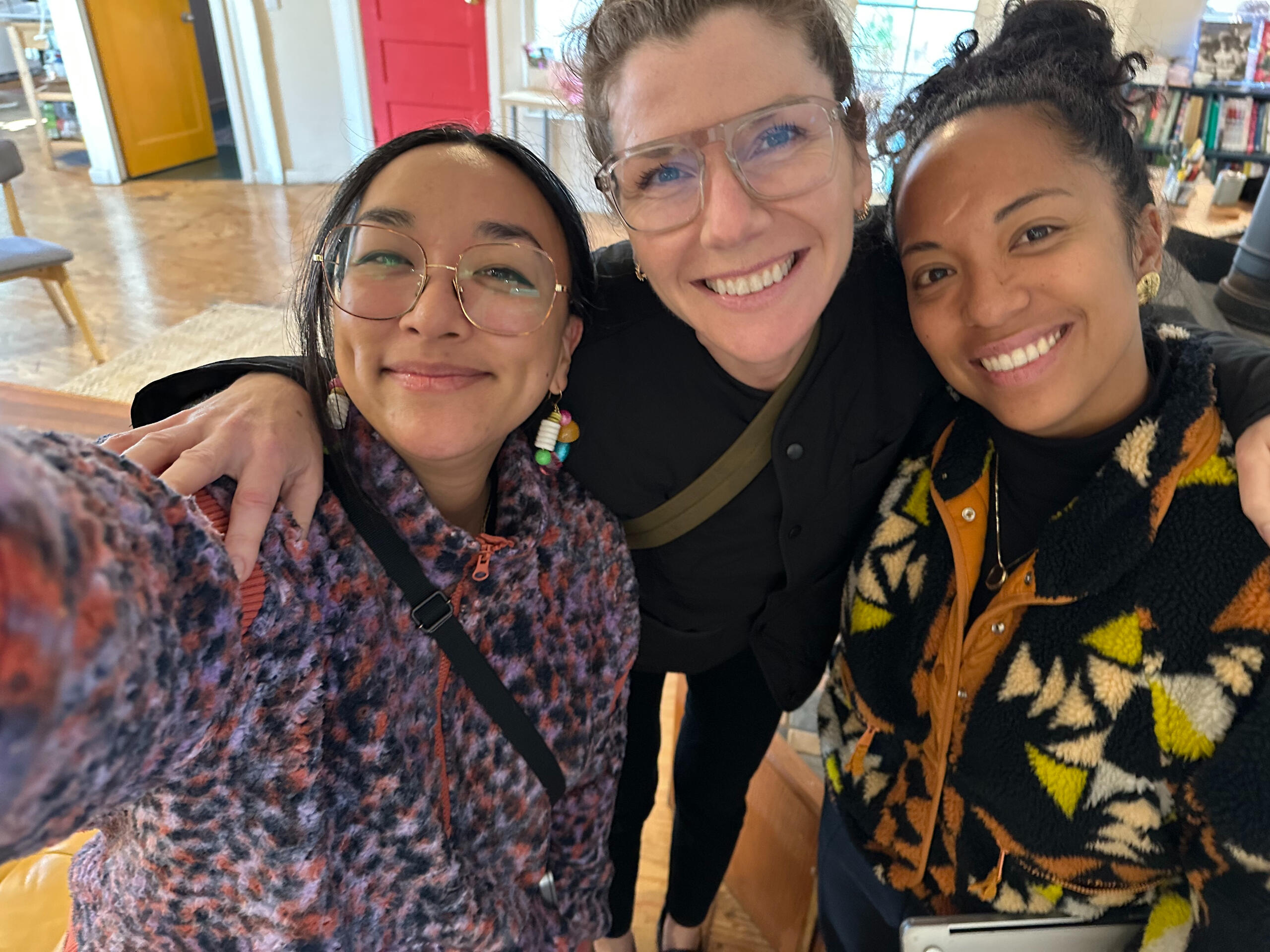 I've started seeing my money as part of my self-care - I need to give my money the attention it needs to flourish. I don't have to be worried about the chaos that comes with big manifestation. Integrity feels really good.This program helped me take action and it wasn't overwhelming. This is the end of this pattern. I have this other pattern and this other way of being.- Bianca Wilson (she/her)
Energy Hygienist
Bianca-Gabrielle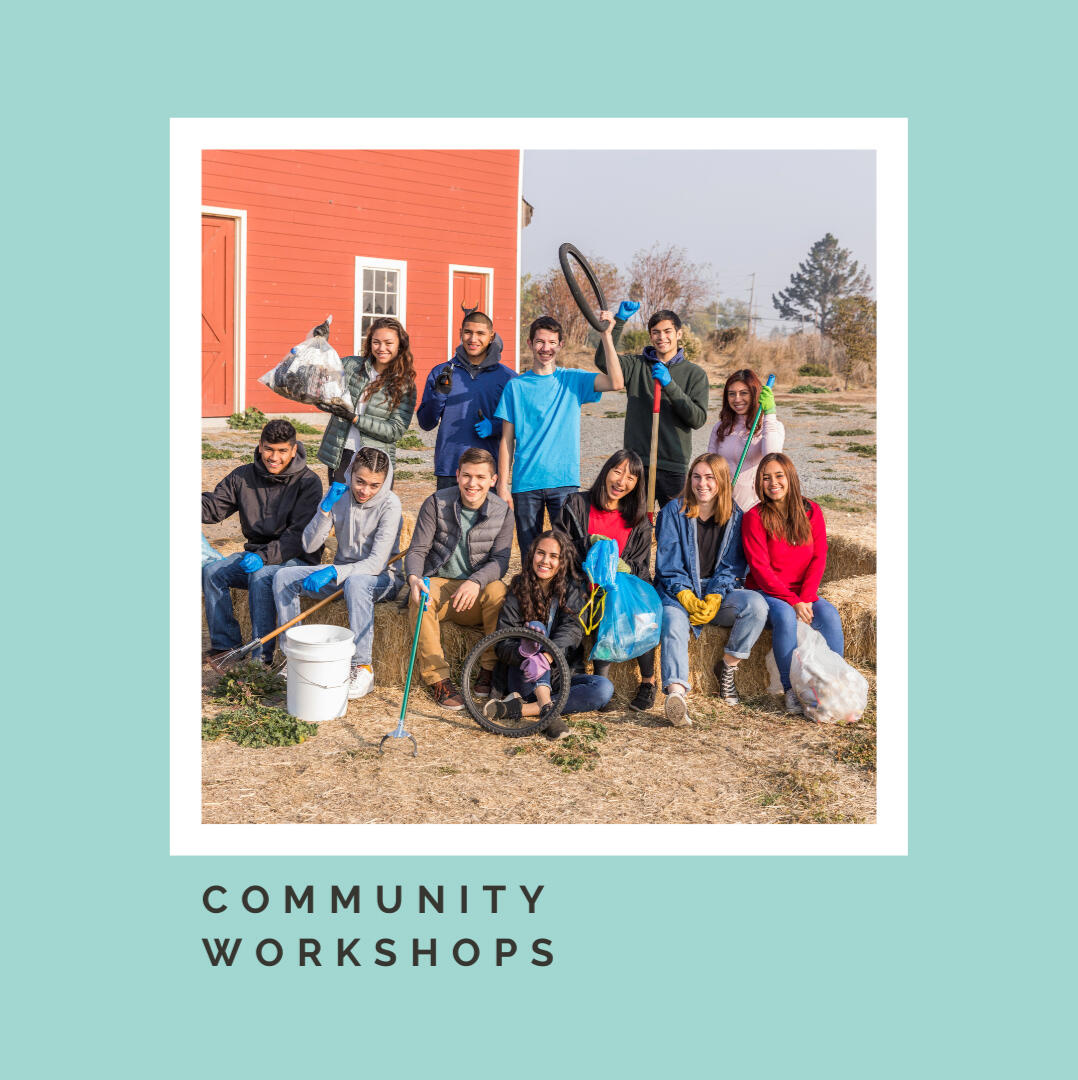 I never felt like I was where I "should be" in my financial journey, but working with All the Colors has shifted my mindset to accept where I am. It has helped me understand the "what" and the "why" of my monetary goals so I can make decisions aligned with my values without feeling guilty.I now have both freedom and boundaries with my money. I am more clear about where I'm headed so that I can enjoy the ride, help those that need it, and stop comparing myself to those on a different journey.- Belinda Ho
Pricing for Bosque Money
Bosque Money has sliding scale pricing because accessibility is a key part of All the Colors.New to sliding scale pricing? Check out this article on The Magic and Power of Accessibility Pricing to learn more.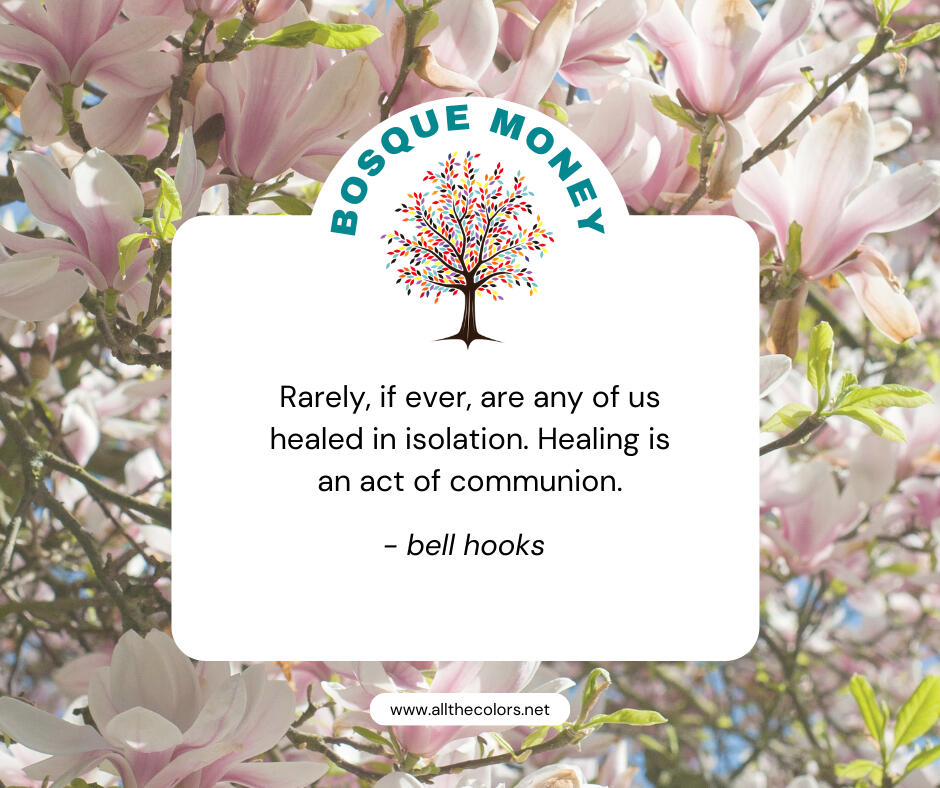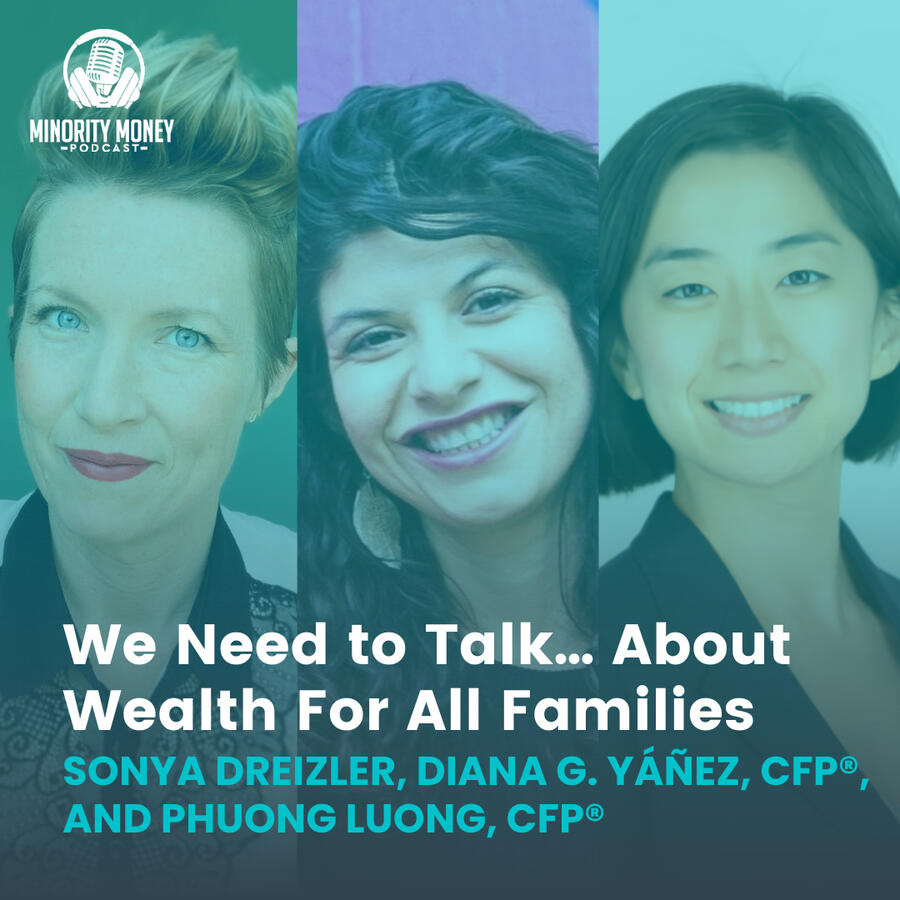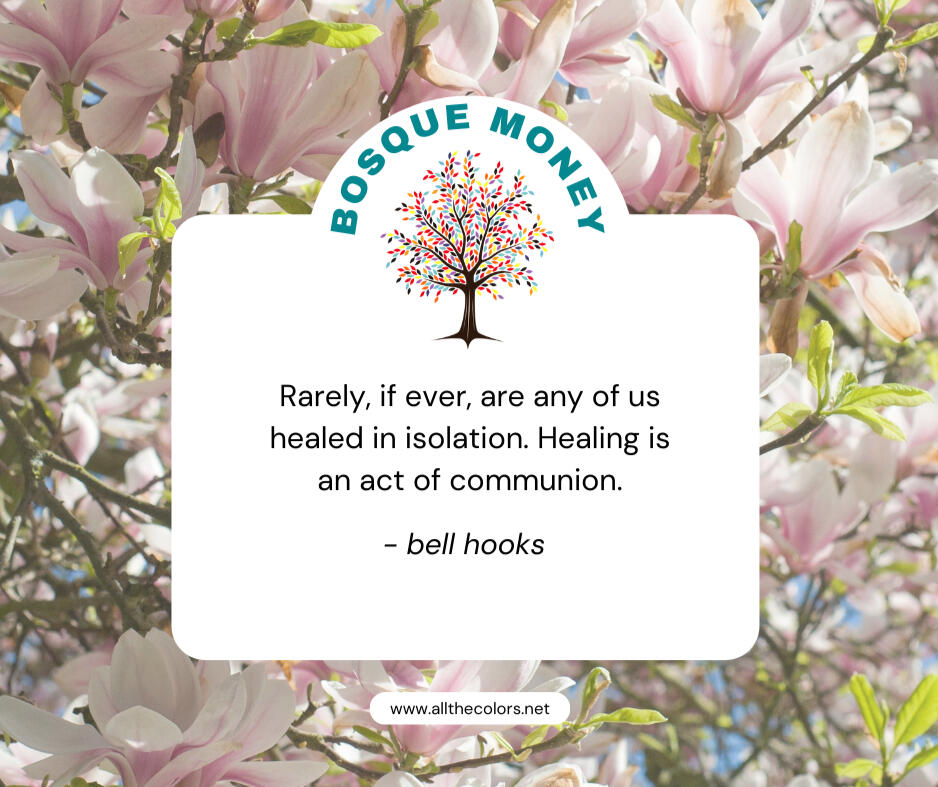 Pricing language thanks to Carmen Spagnola and The Numinous Network.
Pricing for the cohort is in six equal monthly payments.The total program costs are as follows:
- Tier 1 totals $900 ($150/month) - Application required, discounts not applicable
- Tier 2 totals $1,350 ($225/month)
- Tier 3 totals $1,800 ($300/month)After the program's six months you'll have the option to stay in The Grove for ongoing accountability, Community Office Hours, and access to The Grove's resources. The Grove's monthly fee will be $45USD / $65USD / $90USD depending on the sliding scale option that's appropriate for you.
hh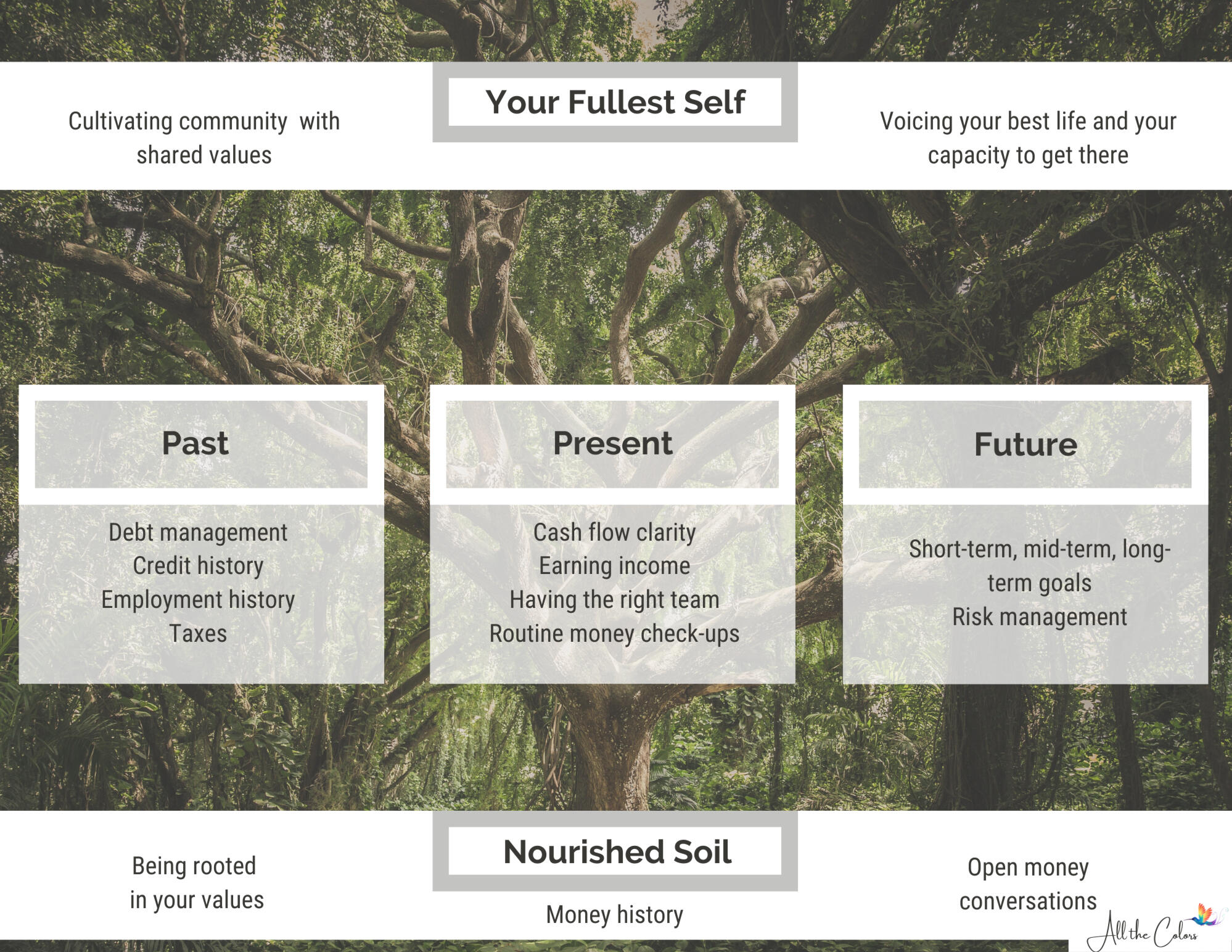 Speaking, Workshops and How to Work with Me
As a financial educator and empowerment guide at All the Colors, my love of numbers and desire to see others flourish dance to the same beat. I currently offer workshops for individuals and am available to speak & provide programs for organizations.By exploring money in community, participants have an easier time creating supportive habits, learning new information, and feeling engaged.
Workshops
Changing what you do with money is about integrating what no longer works, thanking it for what it's taught you, and shifting into a way of being that is better aligned with who you are today.I offer regular workshops for the general public called Arborist Deep Dives on rotating topics ranging from budgeting, investing, and more! I also offer drop-in sessions on a sliding scale fee to answer any questions you may have.
Speaking & Workshops for Organizations
Do you want to bring financial workshops to your event, team, or clients? I provide workshops on money & financial systems and am available to speak at events.For speaking at events, past topics have included Building Generational Wealth for All Families at the Morningstar conference, Tapping into Your Money Resilience, and more.All in-person presentations include pre-event promotion & live social media at your event. You can find a sample of past podcast and media interviews under media appearances.
You Deserve to feel good about your money
Own Your Power with Money & Live Into Your Heart's Desires
NO INVESTMENT ADVICEThe Content is for informational and educational purposes only. You should not construe any such information or other education material as legal, tax, investment, financial, or other advice. Content provided is also of general nature and does not address the circumstances of any particular individual or entity. Nothing contained constitutes a solicitation, recommendation, endorsement, or offer to buy or sell any securities or other financial instruments.Privacy Policy
Terms & Conditions
hh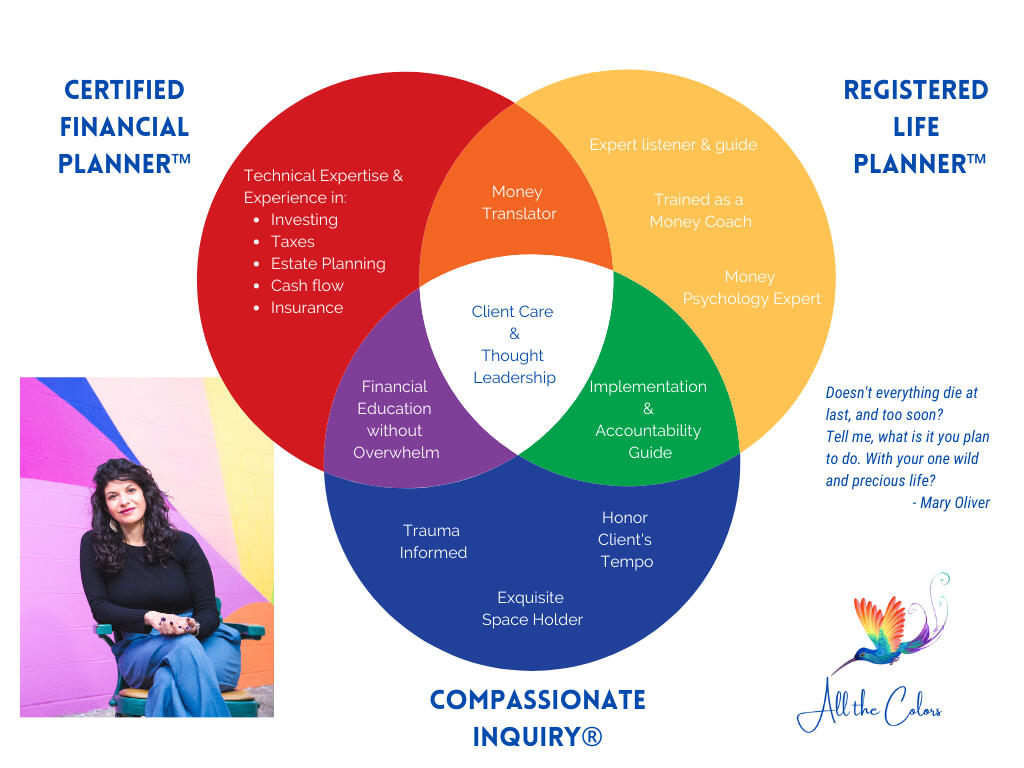 All the Colors
Financial Empowerment Coaching
hh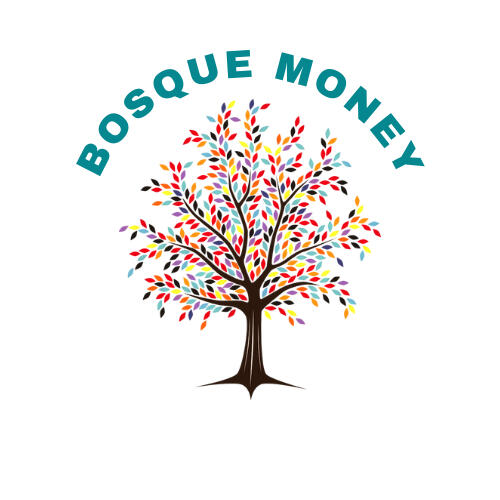 Arborist Deep Dives
Arborists are specialists in the care and maintenance of trees. They need to know what keeps a tree healthy: from the soil the tree is in, to the amount of water, to how to protect it from pests.In an Arborist Deep Dive you'll get the technical tools you need to care and maintain different areas of your finances.
Changing what you do with money is about
- Getting clear on what no longer works
- Understanding your best life and how money can support you to live into it
- Cultivating money practices and habits to live your best life now!
Access to past workshops on spending plans and investing is coming soon! Sign up for my newsletter to be notified when they're available.
Debt: A Labyrinth
Does debt have you feeling confused and unmotivated?
Our last workshop was all about this! Stay tuned for details on how to access the recording.
- Are you ashamed of the debt you're living with?
- Do you want to understand how to best pay off debt?
- Are you confused by debt terms like interest rates, credit scores, and secured vs unsecured?Join us for a Live Sliding Scale workshop for answers!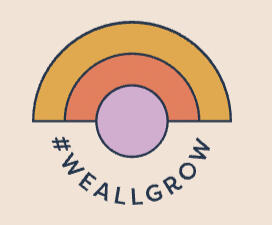 Reaching financial goals with debt can be like getting to the center of a labyrinth: You go one way, hit a dead end, turn around, and try a different path.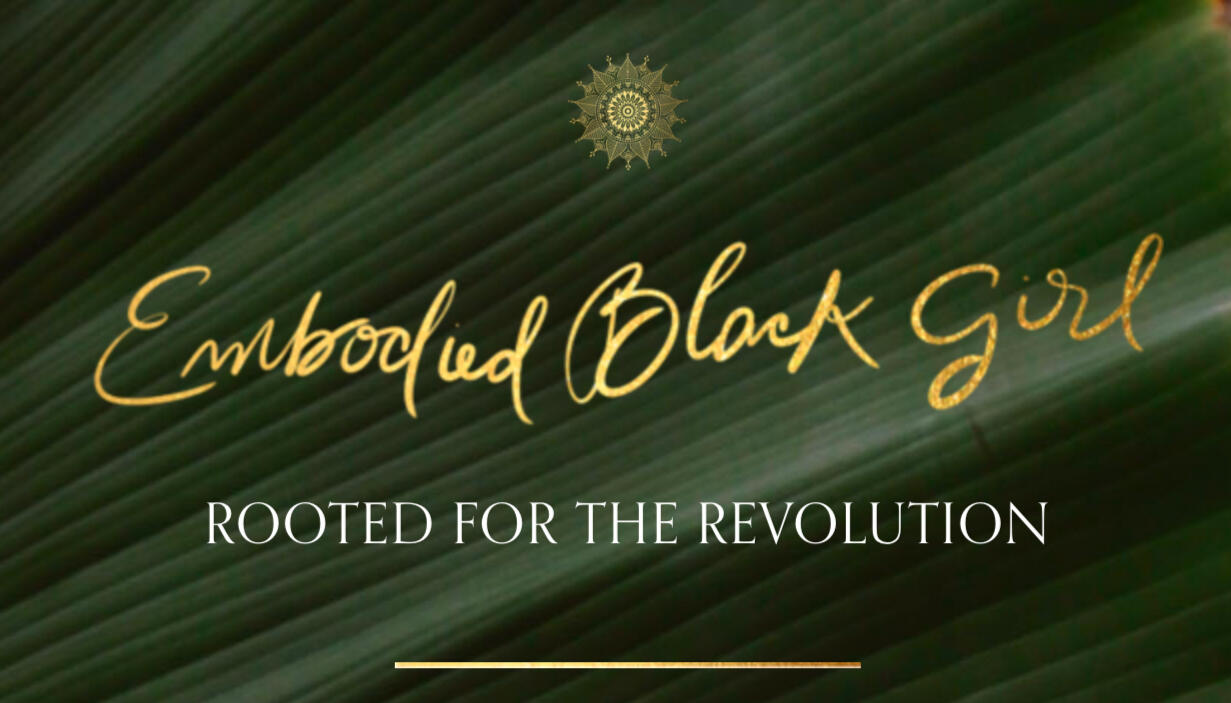 In this live workshop we'll cover key terms, different strategies to pay off debt, and what your options are when you can't pay it off.This is a great workshop whether you're new to debt, have sworn off of it before, or are wondering how you can use it to grow your business.
H
Have questions after the live session?
Do you have further questions after attending a live session or watching a recording?You can attend live drop in community Ask Me Anything sessions on the 4th Wednesday of the month from 3-4pm CST.Drop in sessions follow sliding scale pricing at $30-45-60.Next Ask Me Anything will be Wednesday, November 23rd from 3-4pm CST!
Arborist Deep Dive Pricing
Accessibility is a key part of All the Colors so sliding scale is offered for all services.New to sliding scale pricing? Check out this article on The Magic and Power of Accessibility Pricing to learn more.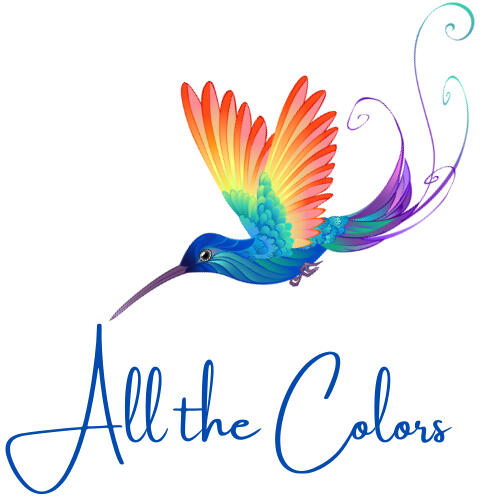 WHAT'S MY STORY?
Hi! My name is Diana (Dee-ah-na) Yáñez (Yah-gnez).While my technical skills help clients quickly navigate financial decisions, it's my ability to empower them that transforms their relationship with money.Money is more than numbers, just like food is more than nutrition, and rest is more than non-action. Those are each key components, yet they do not show the fullness of the concept being defined and explored.I earned the CERTIFIED FINANCIAL PLANNER™ Practitioner designation after rigorous schooling, a difficult exam, and two years of working under an experienced planner. I earned the Registered Life Planner™ designation through the Kinder Institute by completing several courses and a six month mentorship.Before finding my calling as a financial planner and coach I worked in social services at a non-profit, population projections at a government contracted agency, and business analysis at a manufacturing company.Now as a financial educator and empowerment guide, my love of numbers and desire to see others flourish dance to the same beat.With almost 8 billion souls on this one planet we need new ways of looking at life to be sustainable, and this includes the way we are with money.As a Quaker and social activist I love learning about generative economics that move us from exploiting resources to stewarding our shared planet.I love all things dancing, traveling, reading, and going on adventures. My most recent adventure is becoming an entrepreneur and digital nomad.I am also enhancing my facilitation skills through Compassionate Inquiry, a program developed by Gabor Maté to help clients grow their self-awareness and self-compassion.
Photo by Brandon S. Buckles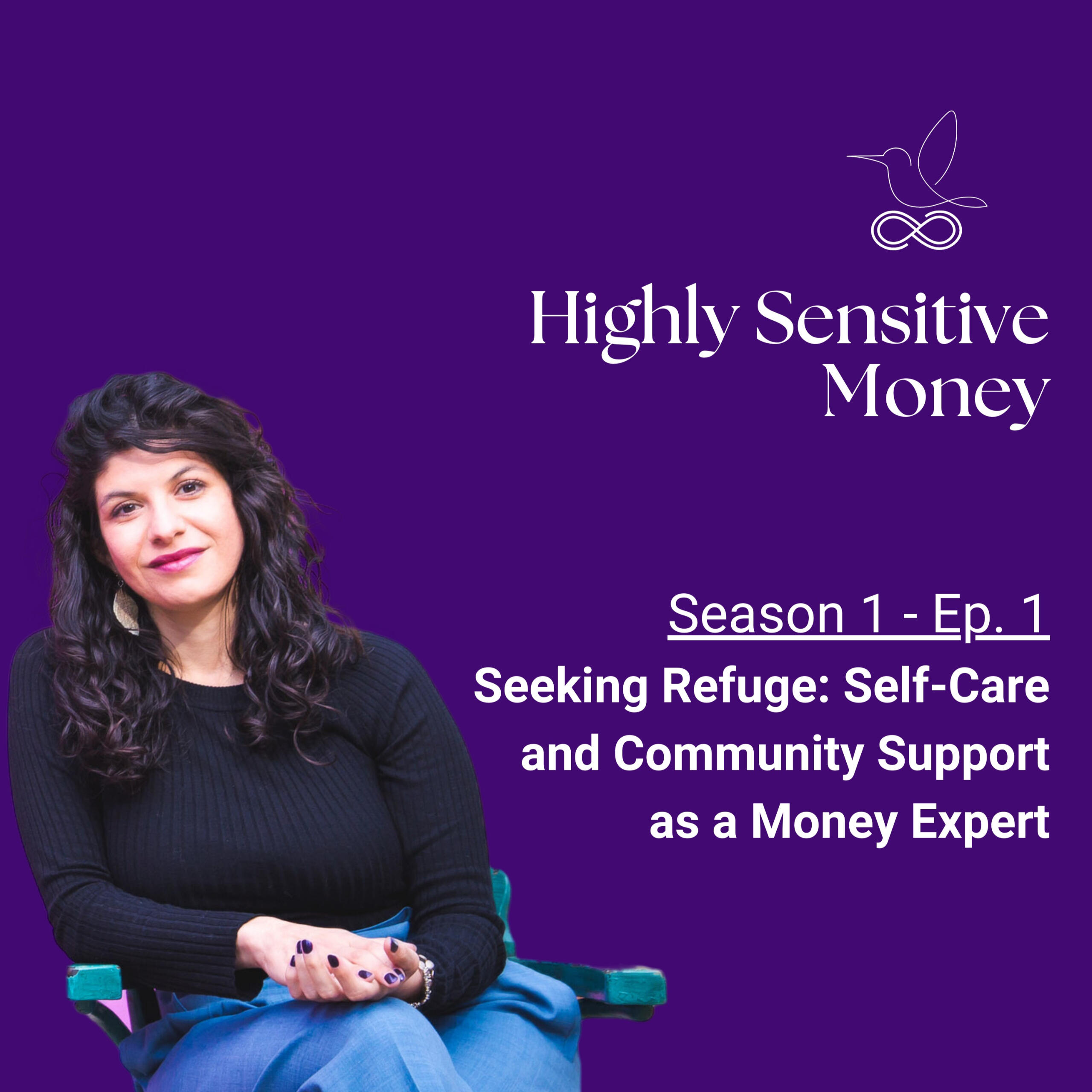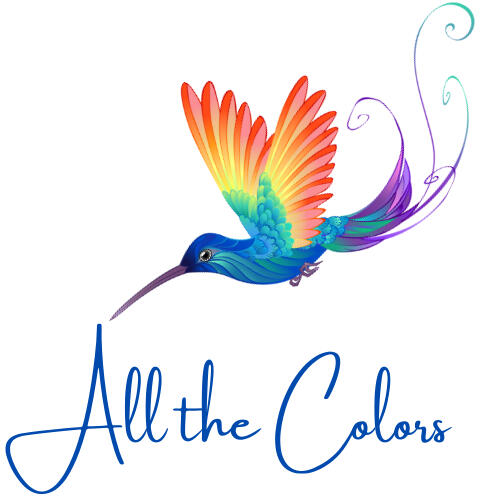 MEDIA APPEARANCES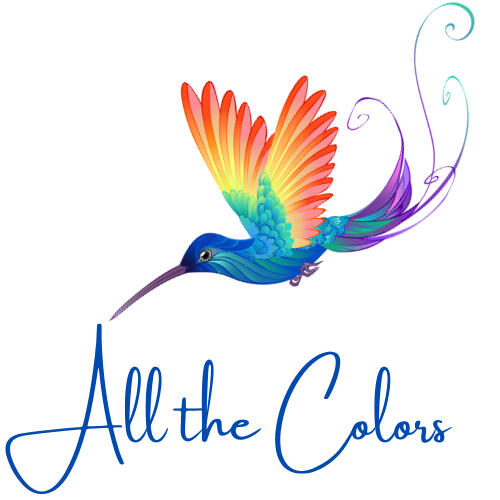 Privacy Policy
Our Privacy Policy was last updated on March 14, 2022.This Privacy Policy describes Our policies and procedures on the collection, use and disclosure of Your information when You use the Service and tells You about Your privacy rights and how the law protects You.We use Your Personal data to provide and improve the Service. By using the Service, You agree to the collection and use of information in accordance with this Privacy Policy. This Privacy Policy was generated by TermsFeed Privacy Policy Generator.Interpretation and DefinitionsInterpretationThe words of which the initial letter is capitalized have meanings defined under the following conditions. The following definitions shall have the same meaning regardless of whether they appear in singular or in plural.DefinitionsFor the purposes of this Privacy Policy:"Account" means a unique account created for You to access our Service or parts of our Service."Company" (referred to as either "the Company", "We", "Us" or "Our" in this Agreement) refers to All the Colors LLC, 500 Westover Drive #10490, Sanford, NC 27330"Country" refers to United States."Cookies" are small files that are placed on Your computer, mobile device or any other device by a website, containing the details of Your browsing history on that website among its many uses."Device" means any device that can access the Service such as a computer, a cell phone or a digital tablet."Do Not Track (DNT)" is a concept that has been promoted by US regulatory authorities, in particular the U.S. Federal Trade Commission (FTC), for the Internet industry to develop and implement a mechanism for allowing internet users to control the tracking of their online activities across websites."Personal Data" is any information that relates to an identified or identifiable individual."Service" refers to the Website."Service Provider" means any natural or legal person who processes the data on behalf of the Company. It refers to third-party companies or individuals employed by the Company to facilitate the Service, to provide the Service on behalf of the Company, to perform services related to the Service or to assist the Company in analyzing how the Service is used."Usage Data" refers to data collected automatically, either generated by the use of the Service or from the Service infrastructure itself (for example, the duration of a page visit)."Website" refers to All the Colors, accessible from www.allthecolors.net"You" means the individual accessing or using the Service, or the company, or other legal entity on behalf of which such individual is accessing or using the Service, as applicable.Collecting and Using Your Personal DataTypes of Data Collected
Personal DataWhile using Our Service, We may ask You to provide Us with certain personally identifiable information that can be used to contact or identify You. Personally identifiable information may include, but is not limited to:Email address
First name and last name
Phone number
Address, State, Province, ZIP/Postal code, CityUsage DataUsage Data is collected automatically when using the Service.Usage Data may include information such as Your Device's Internet Protocol address (e.g. IP address), browser type, browser version, the pages of our Service that You visit, the time and date of Your visit, the time spent on those pages, unique device identifiers and other diagnostic data.When You access the Service by or through a mobile device, We may collect certain information automatically, including, but not limited to, the type of mobile device You use, Your mobile device unique ID, the IP address of Your mobile device, Your mobile operating system, the type of mobile Internet browser You use, unique device identifiers and other diagnostic data.We may also collect information that Your browser sends whenever You visit our Service or when You access the Service by or through a mobile device.Tracking Technologies and CookiesWe use Cookies and similar tracking technologies to track the activity on Our Service and store certain information. Tracking technologies used are beacons, tags, and scripts to collect and track information and to improve and analyze Our Service. The technologies We use may include:Cookies or Browser Cookies. A cookie is a small file placed on Your Device. You can instruct Your browser to refuse all Cookies or to indicate when a Cookie is being sent. However, if You do not accept Cookies, You may not be able to use some parts of our Service. Unless you have adjusted Your browser setting so that it will refuse Cookies, our Service may use Cookies.
Web Beacons. Certain sections of our Service and our emails may contain small electronic files known as web beacons (also referred to as clear gifs, pixel tags, and single-pixel gifs) that permit the Company, for example, to count users who have visited those pages or opened an email and for other related website statistics (for example, recording the popularity of a certain section and verifying system and server integrity).Cookies can be "Persistent" or "Session" Cookies. Persistent Cookies remain on Your personal computer or mobile device when You go offline, while Session Cookies are deleted as soon as You close Your web browser.We use both Session and Persistent Cookies for the purposes set out below:Necessary / Essential CookiesType: Session CookiesAdministered by: UsPurpose: These Cookies are essential to provide You with services available through the Website and to enable You to use some of its features. They help to authenticate users and prevent fraudulent use of user accounts. Without these Cookies, the services that You have asked for cannot be provided, and We only use these Cookies to provide You with those services.Cookies Policy / Notice Acceptance CookiesType: Persistent CookiesAdministered by: UsPurpose: These Cookies identify if users have accepted the use of cookies on the Website.Functionality CookiesType: Persistent CookiesAdministered by: UsPurpose: These Cookies allow us to remember choices You make when You use the Website, such as remembering your login details or language preference. The purpose of these Cookies is to provide You with a more personal experience and to avoid You having to re-enter your preferences every time You use the Website.Tracking and Performance CookiesType: Persistent CookiesAdministered by: Third-PartiesPurpose: These Cookies are used to track information about traffic to the Website and how users use the Website. The information gathered via these Cookies may directly or indirectly identify you as an individual visitor. This is because the information collected is typically linked to a pseudonymous identifier associated with the device you use to access the Website. We may also use these Cookies to test new pages, features or new functionality of the Website to see how our users react to them.For more information about the cookies we use and your choices regarding cookies, please visit our Cookies Policy or the Cookies section of our Privacy Policy.Use of Your Personal DataThe Company may use Personal Data for the following purposes:- To provide and maintain our Service, including to monitor the usage of our Service.
- To manage Your Account: to manage Your registration as a user of the Service. The Personal Data You provide can give You access to different functionalities of the Service that are available to You as a registered user.
- For the performance of a contract: the development, compliance and undertaking of the purchase contract for the products, items or services You have purchased or of any other contract with Us through the Service.
- To contact You: To contact You by email, telephone calls, SMS, or other equivalent forms of electronic communication, such as a mobile application's push notifications regarding updates or informative communications related to the functionalities, products or contracted services, including the security updates, when necessary or reasonable for their implementation.
- To provide You with news, special offers and general information about other goods, services and events which we offer that are similar to those that you have already purchased or enquired about unless You have opted not to receive such information.
- To manage Your requests: To attend and manage Your requests to Us.
- For business transfers: We may use Your information to evaluate or conduct a merger, divestiture, restructuring, reorganization, dissolution, or other sale or transfer of some or all of Our assets, whether as a going concern or as part of bankruptcy, liquidation, or similar proceeding, in which Personal Data held by Us about our Service users is among the assets transferred.
- For other purposes: We may use Your information for other purposes, such as data analysis, identifying usage trends, determining the effectiveness of our promotional campaigns and to evaluate and improve our Service, products, services, marketing and your experience.We may share Your personal information in the following situations:- With Service Providers: We may share Your personal information with Service Providers to monitor and analyze the use of our Service, for payment processing, to contact You.
- For business transfers: We may share or transfer Your personal information in connection with, or during negotiations of, any merger, sale of Company assets, financing, or acquisition of all or a portion of Our business to another company.
- With Affiliates: We may share Your information with Our affiliates, in which case we will require those affiliates to honor this Privacy Policy. Affiliates include Our parent company and any other subsidiaries, joint venture partners or other companies that We control or that are under common control with Us.
- With business partners: We may share Your information with Our business partners to offer You certain products, services or promotions.
- With other users: when You share personal information or otherwise interact in the public areas with other users, such information may be viewed by all users and may be publicly distributed outside.
- With Your consent: We may disclose Your personal information for any other purpose with Your consent.Retention of Your Personal DataThe Company will retain Your Personal Data only for as long as is necessary for the purposes set out in this Privacy Policy. We will retain and use Your Personal Data to the extent necessary to comply with our legal obligations (for example, if we are required to retain your data to comply with applicable laws), resolve disputes, and enforce our legal agreements and policies.The Company will also retain Usage Data for internal analysis purposes. Usage Data is generally retained for a shorter period of time, except when this data is used to strengthen the security or to improve the functionality of Our Service, or We are legally obligated to retain this data for longer time periods.Transfer of Your Personal DataYour information, including Personal Data, is processed at the Company's operating offices and in any other places where the parties involved in the processing are located. It means that this information may be transferred to — and maintained on — computers located outside of Your state, province, country or other governmental jurisdiction where the data protection laws may differ than those from Your jurisdiction.Your consent to this Privacy Policy followed by Your submission of such information represents Your agreement to that transfer.The Company will take all steps reasonably necessary to ensure that Your data is treated securely and in accordance with this Privacy Policy and no transfer of Your Personal Data will take place to an organization or a country unless there are adequate controls in place including the security of Your data and other personal information.
Disclosure of Your Personal Data
Business TransactionsIf the Company is involved in a merger, acquisition or asset sale, Your Personal Data may be transferred. We will provide notice before Your Personal Data is transferred and becomes subject to a different Privacy Policy.
Law enforcementUnder certain circumstances, the Company may be required to disclose Your Personal Data if required to do so by law or in response to valid requests by public authorities (e.g. a court or a government agency).Other legal requirementsThe Company may disclose Your Personal Data in the good faith belief that such action is necessary to:- Comply with a legal obligation
- Protect and defend the rights or property of the Company
- Prevent or investigate possible wrongdoing in connection with the Service
- Protect the personal safety of Users of the Service or the public
Protect against legal liabilitySecurity of Your Personal DataThe security of Your Personal Data is important to Us, but remember that no method of transmission over the Internet, or method of electronic storage is 100% secure. While We strive to use commercially acceptable means to protect Your Personal Data, We cannot guarantee its absolute security."Do Not Track" Policy as Required by California Online Privacy Protection Act (CalOPPA)Our Service does not respond to Do Not Track signals.However, some third party websites do keep track of Your browsing activities. If You are visiting such websites, You can set Your preferences in Your web browser to inform websites that You do not want to be tracked. You can enable or disable DNT by visiting the preferences or settings page of Your web browser.Children's PrivacyOur Service does not address anyone under the age of 13. We do not knowingly collect personally identifiable information from anyone under the age of 13. If You are a parent or guardian and You are aware that Your child has provided Us with Personal Data, please contact Us. If We become aware that We have collected Personal Data from anyone under the age of 13 without verification of parental consent, We take steps to remove that information from Our servers.If We need to rely on consent as a legal basis for processing Your information and Your country requires consent from a parent, We may require Your parent's consent before We collect and use that information.Links to Other WebsitesOur Service may contain links to other websites that are not operated by Us. If You click on a third party link, You will be directed to that third party's site. We strongly advise You to review the Privacy Policy of every site You visit.We have no control over and assume no responsibility for the content, privacy policies or practices of any third party sites or services.
Changes to this Privacy PolicyWe may update Our Privacy Policy from time to time. We will notify You of any changes by posting the new Privacy Policy on this page.We will let You know via email and/or a prominent notice on Our Service, prior to the change becoming effective and update the "Last updated" date at the top of this Privacy Policy.You are advised to review this Privacy Policy periodically for any changes. Changes to this Privacy Policy are effective when they are posted on this page.Contact UsIf you have any questions about this Privacy Policy, You can contact us:By sending us an email: diana@allthecolors.net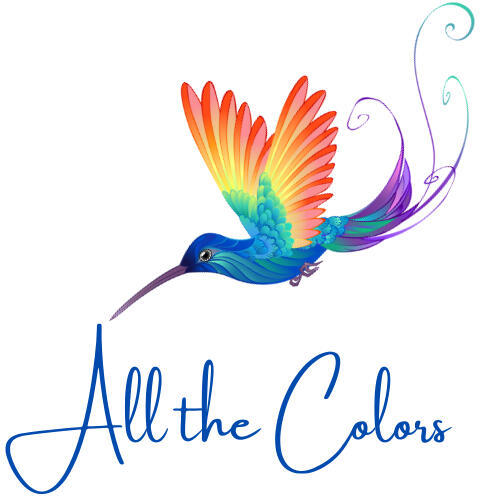 Terms & Conditions
NO INVESTMENT ADVICE: The Content is for informational and educational purposes only. You should not construe any such information or other education material as legal, tax, investment, financial, or other advice. Content provided is also of general nature and does not address the circumstances of any particular individual or entity. Nothing contained constitutes a solicitation, recommendation, endorsement, or offer to buy or sell any securities or other financial instruments.INTELLECTUAL PROPERTY: All the Colors has invested substantial resources in the development of its Intellectual Property. As used herein, the term "Intellectual Property" shall include, without limitation, any inventions, discoveries, designs, formulas, know-how, processes, computer software, creations, lectures, illustrations, presentations, photographs, motion pictures, patents, trademarks, service marks, copyrights, trade secrets, improvements to all such property, and all recorded material defining, describing, or illustrating all such property, whether in hard copy or electronic form. Permission must be obtained to use any of All the Colors' Intellectual Property.THIRD PARTY LINKS: Certain links may let you leave the All the Colors Website. The linked websites are not under the control of All the Colors and we are not responsible for the content of any linked website or any link contained in a linked website, or any changes or updates to such websites. All the Colors is providing these links to you only as a convenience, and the inclusion of any link does not imply endorsement, investigation, verification or monitoring by All the Colors of such third party website.
---
DISCLAIMER OF WARRANTIES: THE COACHING SERVICES ARE PROVIDED ON AN "AS IS" BASIS AND ALL THE COLORS DISCLAIMS ANY EXPRESS OR IMPLIED WARRANTIES, INCLUDING ANY IMPLIED WARRANTIES OF TITLE, NON-INFRINGEMENT, MERCHANTABILITY OR FITNESS FOR A PARTICULAR PURPOSE RELATING TO THE SERVICES. YOU ASSUME THE ENTIRE RISK TO THE ADVICE OF THE COACHING SERVICES.LIMITATION OF LIABILITY TO THE FULLEST EXTENT PERMITTED BY LAW: IN NO EVENT SHALL ALL THE COLORS, ITS SUBSIDIARIES OR CONTROLLING ENTITIES OR THEIR THIRD PARTY PROVIDERS, CONTRACTORS OR TECHNOLOGY OR CONTENT PROVIDERS OR THEIR RESPECTIVE OFFICERS, DIRECTORS, OWNERS, AGENTS AND EMPLOYEES (THE "COACHING PARTIES"), HAVE ANY LIABILITY TO YOU OR ANY OTHER PERSON FOR ANY COSTS, LIABILITIES OR DAMAGES OF ANY KIND, WHETHER DIRECT, INDIRECT, (INCLUDING, BUT NOT LIMITED TO, LOST PROFITS, TRADING LOSSES OR DAMAGES THAT RESULT FROM USE OR LOSS OF USE OF THE CONTENT, INCONVENIENCE OR DELAY), CONSEQUENTIAL OR PUNITIVE (TOGETHER "COSTS"), ARISING OUT OF, OR IN CONNECTION WITH THIS AGREEMENT OR THE PERFORMANCE OR BREACH OF THIS AGREEMENT, YOUR OR ANY OTHER PERSON'S USE OF, OR INABILITY TO ACCESS THE CONTENT, OR FOR ANY INTERCEPTION BY THIRD PARTIES OF ANY INFORMATION OR SERVICE MADE AVAILABLE TO YOU VIA YOUR COACH.THESE LIMITATIONS SHALL APPLY REGARDLESS OF THE FORM OF ACTION, WHETHER BASED ON STATUTE OR ARISING IN CONTRACT, INDEMNITY, WARRANTY, STRICT LIABILITY OR TORT (INCLUDING NEGLIGENCE), REGARDLESS OF WHETHER ANY COACHING PARTY KNOWS OR HAS REASON TO KNOW OF THE POSSIBILITY OF SUCH DAMAGES, AND WHETHER OR NOT THE CIRCUMSTANCES GIVING RISE TO SUCH CAUSE MAY HAVE BEEN WITHIN THE CONTROL OF ALL THE COLORS OR ANY THIRD PARTY PROVIDER OF SOFTWARE OR SERVICES. THIS LIMITATION OF LIABILITY IS IN ADDITION TO ANY OTHER LIMITATION PROVIDED IN ANY APPLICABLE ACCOUNT SERVICE, SUPPLEMENTAL AGREEMENT OR ANY OTHER AGREEMENT. THIS LIMITATION OF LIABILITY INCLUDES, BUT IS NOT LIMITED TO, THE TRANSMISSION OF ANY VIRUSES WHICH MAY INFECT A USER'S EQUIPMENT, FAILURE OF MECHANICAL OR ELECTRONIC EQUIPMENT OR COMMUNICATION LINES, TELEPHONE OR OTHER INTERCONNECT PROBLEMS (E.G., YOU CANNOT ACCESS YOUR INTERNET SERVICE PROVIDER), UNAUTHORIZED ACCESS, THEFT, OPERATOR ERRORS, STRIKES OR OTHER LABOR PROBLEMS OR ANY FORCE MAJEURE.GOVERNING LAW: THIS AGREEMENT WILL BE GOVERNED BY CALIFORNIA LAW WITHOUT GIVING EFFECT TO PRINCIPLES OF CONFLICT OF LAW. ANY PARTY BRINGING LEGAL ACTION OR PROCEEDING AGAINST THE OTHER FOR ANY DISPUTE OR CONTROVERSY BETWEEN THE PARTIES ARISING OUT OF OR RELATING TO THE COACHING SERVICES, OR THE USE THEREOF, SHALL BRING THE LEGAL ACTION OR PROCEEDING (I) IN THE UNITED STATES DISTRICT COURT OF CALIFORNIA; OR (II) IN ANY COURT OF THE STATE OF CALIFORNIA, SITTING IN IMPERIAL COUNTY, IF THERE IS NO FEDERAL SUBJECT MATTER JURISDICTION. YOU ACKNOWLEDGE THAT ANY FAILURE TO PAY ANY AMOUNT OWED TO ALL THE COLORS WHEN DUE MAY RESULT IN YOUR ACCOUNT BEING TURNED OVER TO A DEBT COLLECTION SERVICE PROVIDER. THIS RIGHT OF ALL THE COLORS IS TO BE IN ADDITION TO THE REMEDIES OTHERWISE AVAILABLE TO ALL THE COLORS.WAIVER OF TRIAL BY JURY: EACH PARTY, TO THE EXTENT PERMITTED BY LAW, KNOWINGLY, VOLUNTARILY AND INTENTIONALLY WAIVES ITS RIGHT TO A TRIAL BY JURY IN ANY ACTION OR OTHER LEGAL PROCEEDING AGAINST THE OTHER FOR ANY DISPUTE OR CONTROVERSY BETWEEN THE PARTIES ARISING OUT OF OR RELATING TO THE COACHING SERVICES. THIS WAIVER APPLIES TO ANY ACTION OR LEGAL PROCEEDING WHETHER IN CONTRACT, TORT OR OTHERWISE.SEVERABILITY: IF FOR ANY REASON A COURT OF COMPETENT JURISDICTION FINDS ANY PROVISION OF THIS AGREEMENT, OR PORTION THEREOF, TO BE UNENFORCEABLE, THAT PROVISION SHALL BE ENFORCED TO THE MAXIMUM EXTENT PERMISSIBLE SO AS TO AFFECT THE INTENT OF THIS AGREEMENT, AND THE REMAINDER OF THIS AGREEMENT SHALL CONTINUE IN FULL FORCE AND EFFECT.